AMFM has the honor of performing at the recent wedding of Carrie and Jim Rollings in Santa Barbara. The setting was gorgeous and the evening was a blast, but a major detail that stood out in a beautiful way was the calligraphy on all of the personalized signage by Calligraphy Katrina. From the programs and table cards to the menus and event signs, the hand-written calligraphy had a huge impact on the couples' overall theme and decor throughout the wedding, all thanks to this Los Angeles-based calligrapher.
Exploring Katrina's different fonts gives you an idea of just how talented she is, especially when one of her services includes creating a personalized font for your wedding day! See for yourself how beautiful handwritten calligraphy can really be: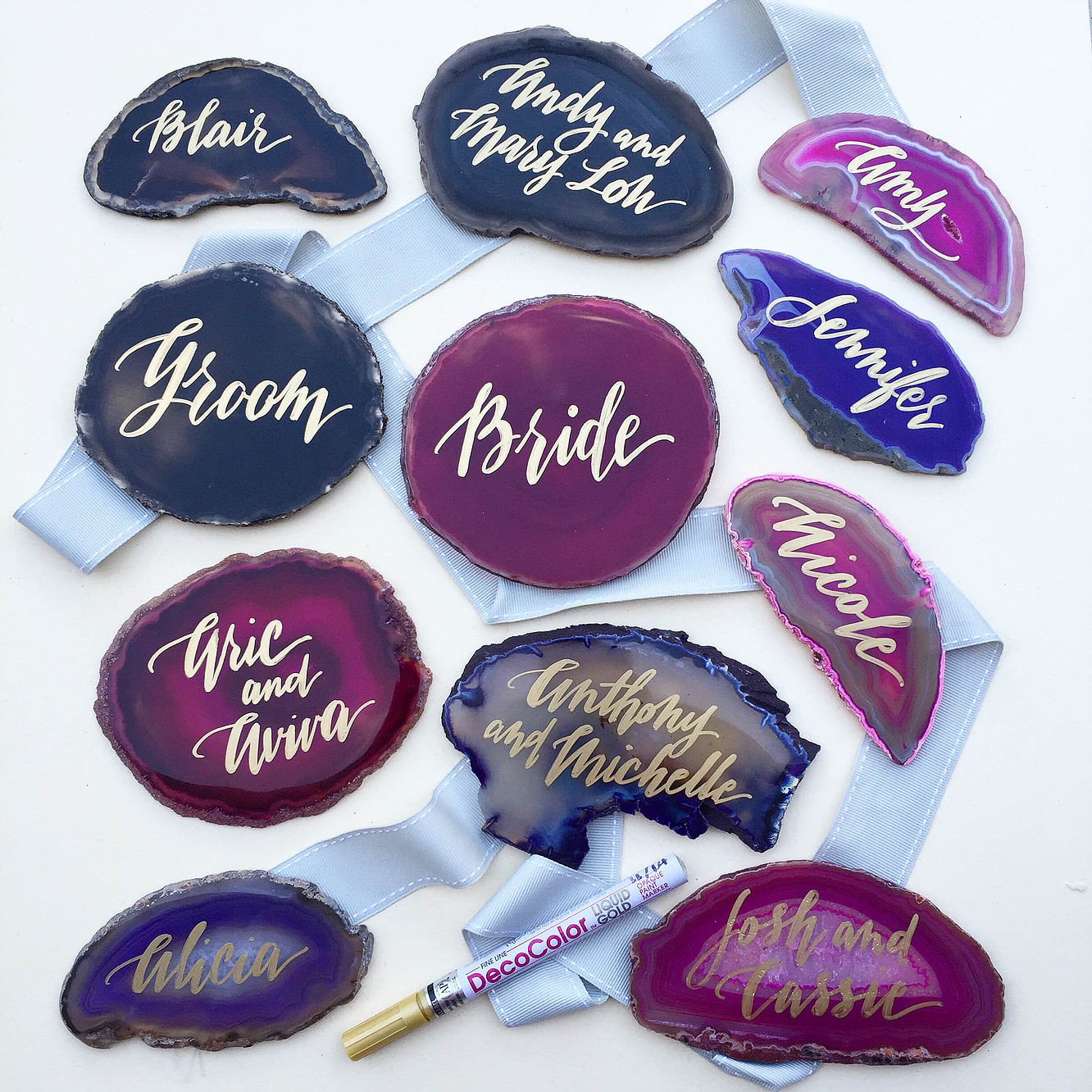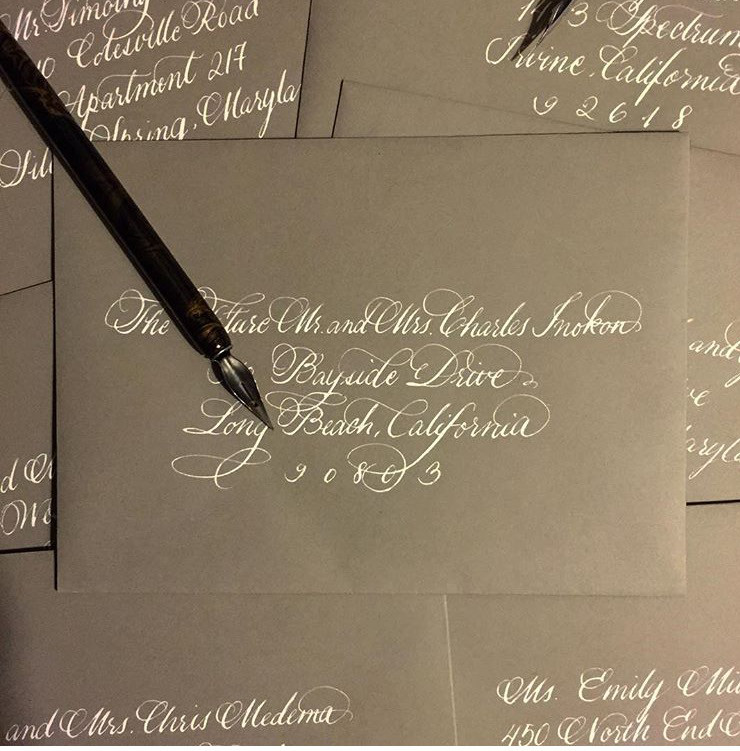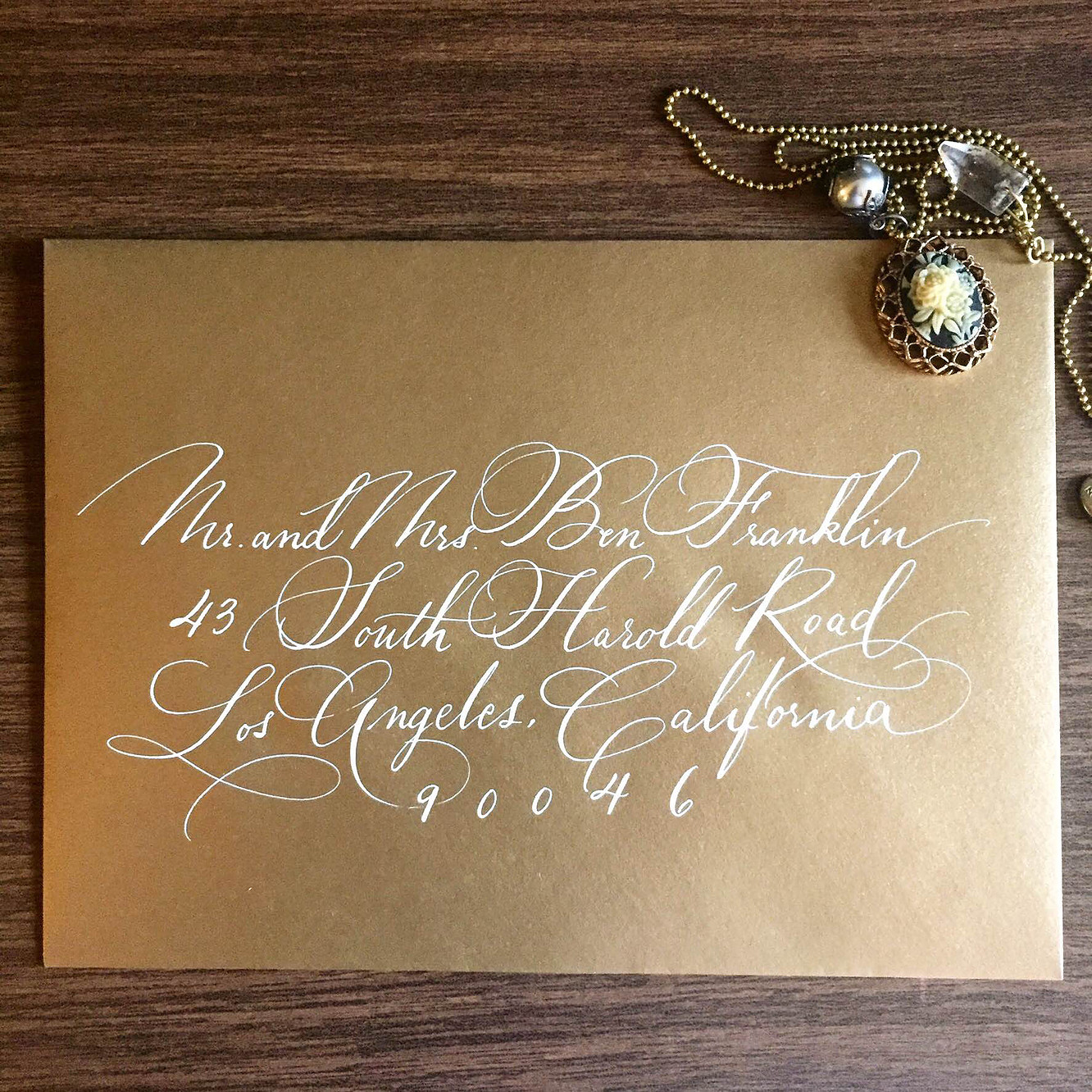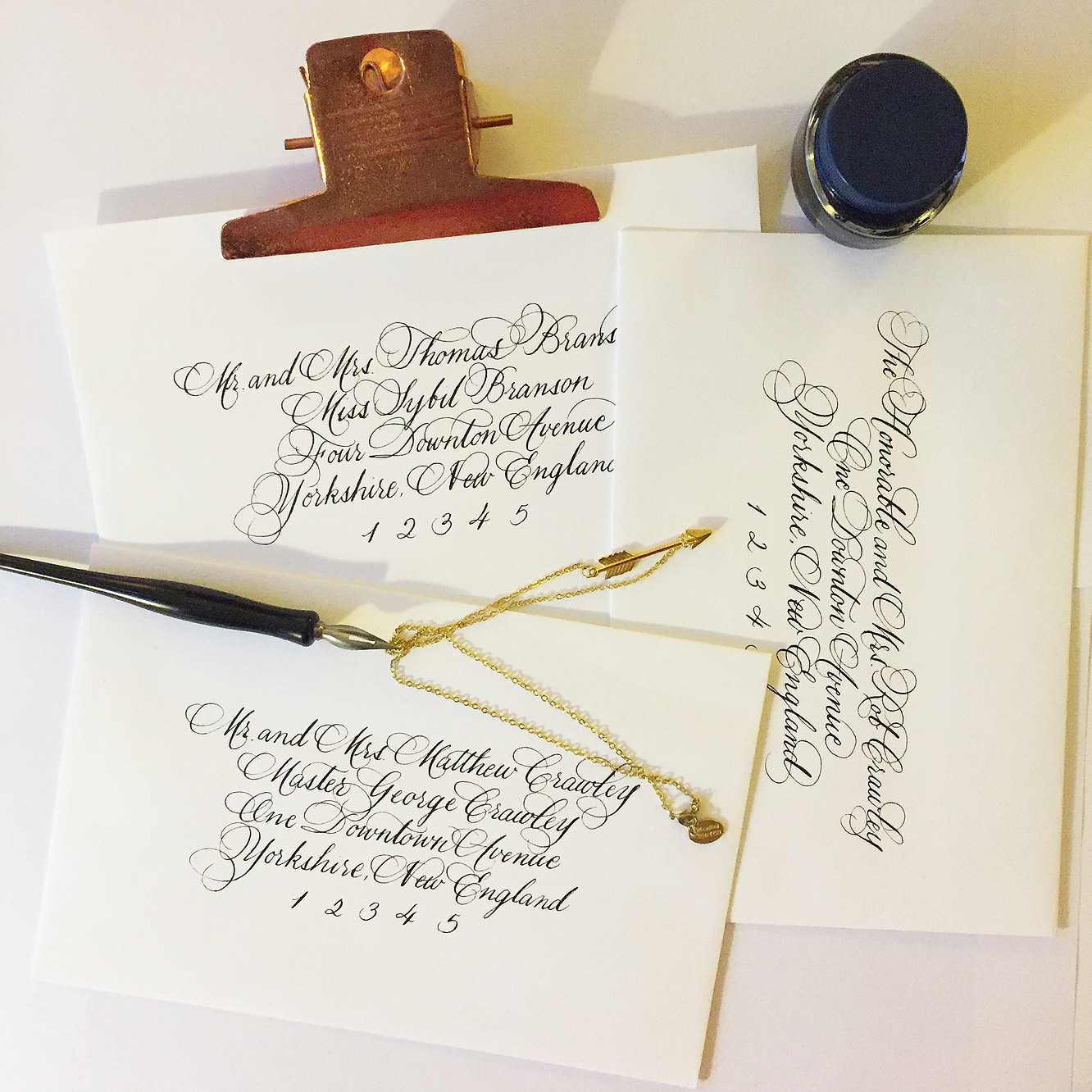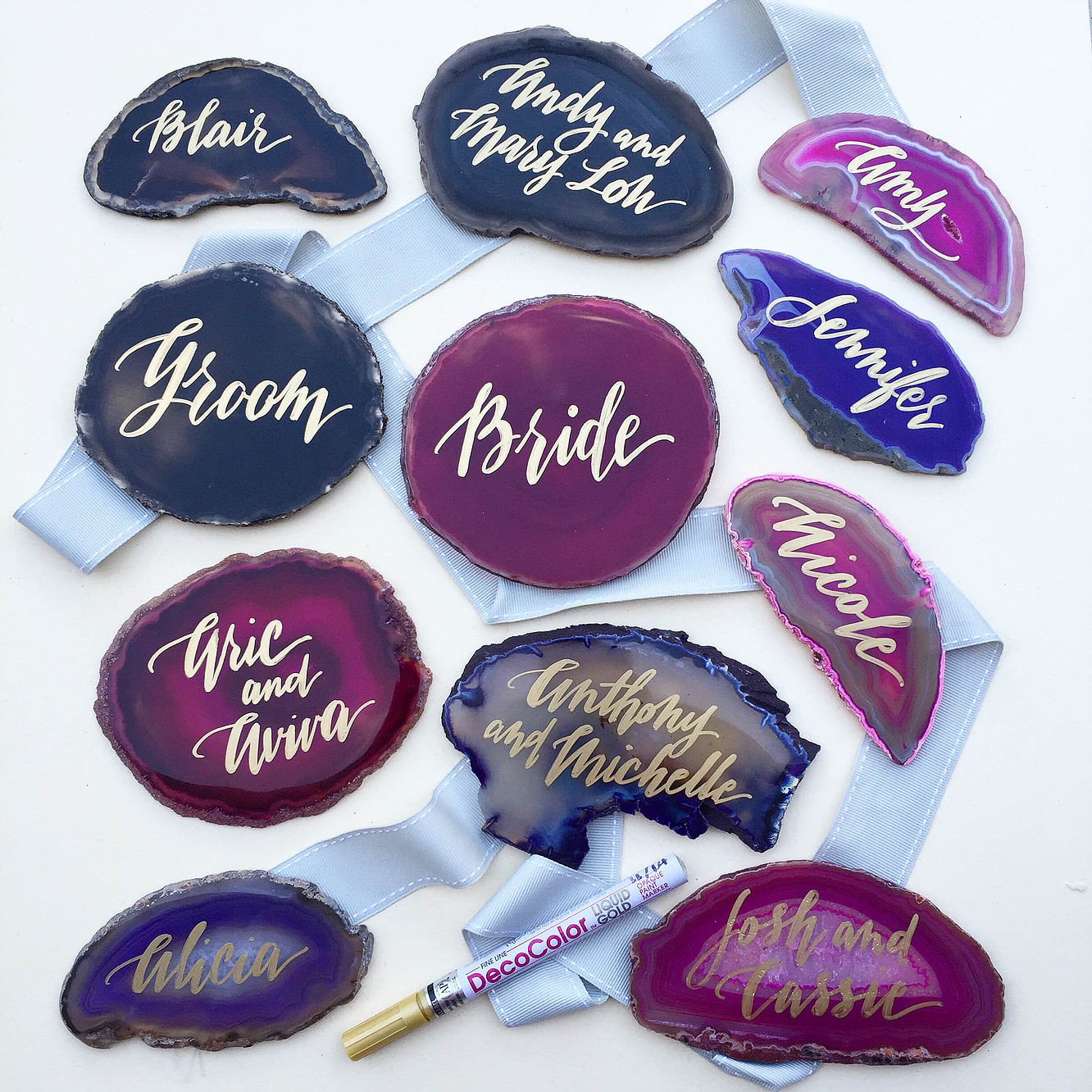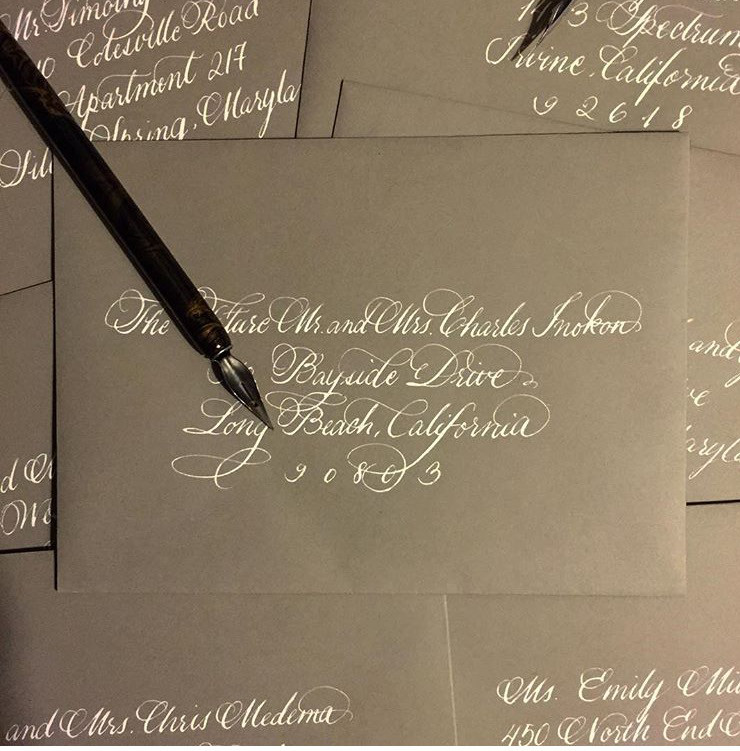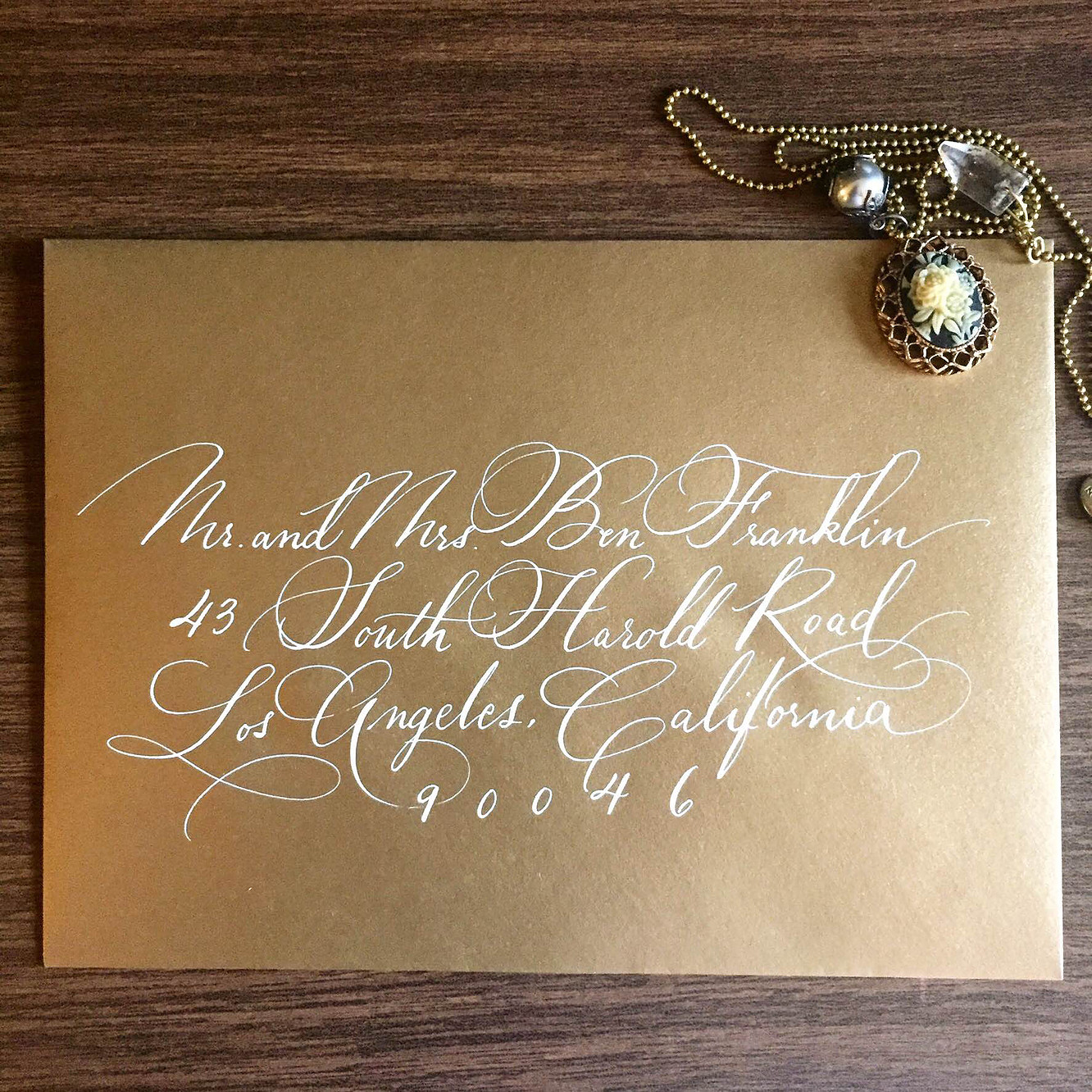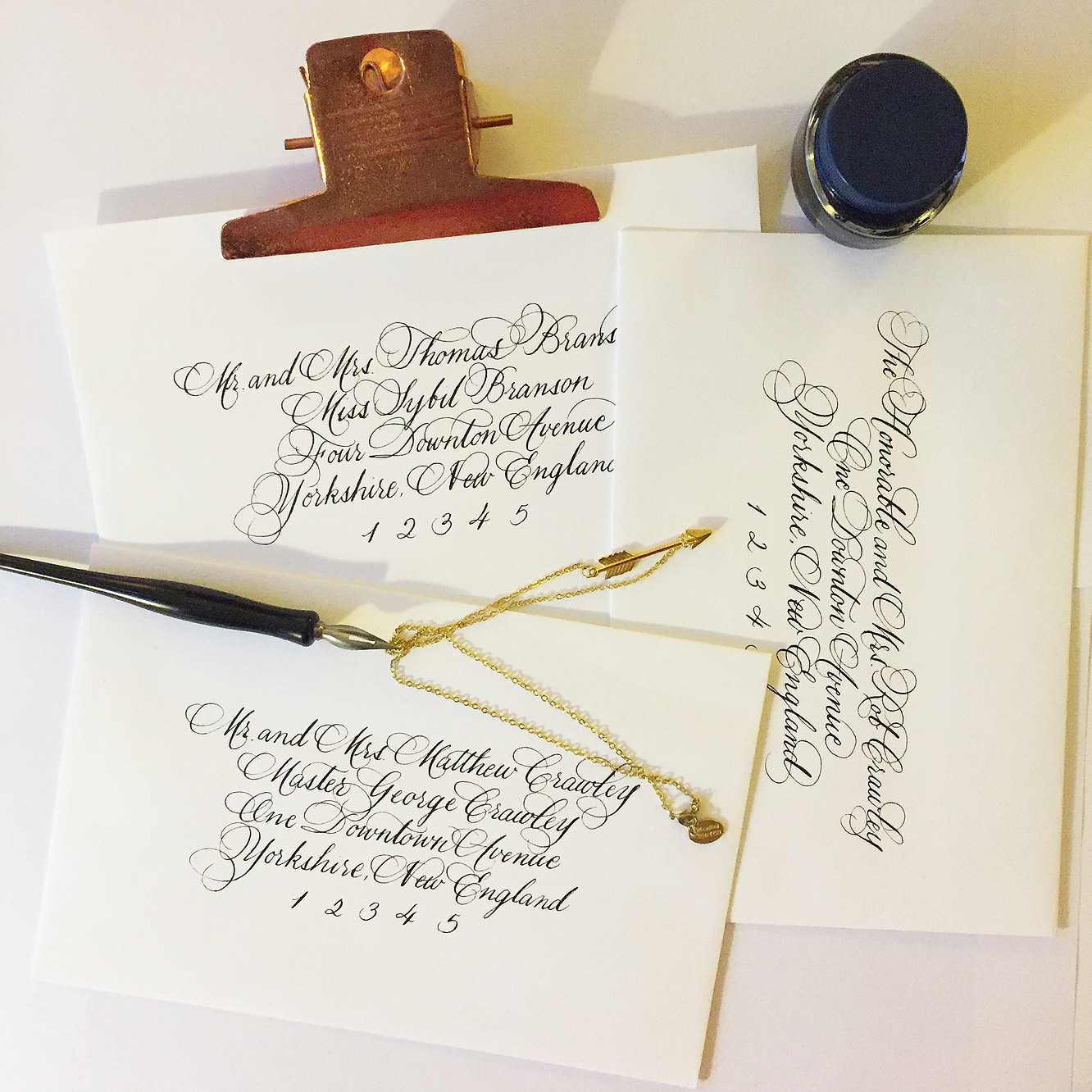 "As a calligrapher, I will make your projects divinely without question. As a businesswoman, I will acknowledge your opinions and questions with the best of intentions, patience and without judgment. I will try my best to give light to your vision and will scour for solutions. I am frank but honest and will make sure to help with every decision to save your woes with some tricks of the trade without compromise to quality and elegance. I will also make sure to run beyond and more so you don't have to. I will hold your hand to keep you calm so you don't panic, and will deliver. I believe that everyone should have a chance to receive and enjoy the grandeur and elegance of the handwritten name by making it accessible with quality without sacrificing a weeks' worth meal. As Katrina, I will be your friend and confidant, because I am more than just your calligrapher." - Katrina
For more information on Calligraphy Katrina, visit her website at www.calligraphykatrina.com
For more Downbeat LA wedding industry insights, click here.