Palm Springs is perfect for couples looking for a quintessential desert wedding. The area known for its warm weather and summer vibes! Everything from Coachella's festival grounds to the swanky Ace Hotel can be found in this California desert oasis, making it perfect for any party!
For brides and grooms looking for a destination wedding in Palm Springs, here are the area's top venues and event spaces to consider:
Designed by Kelly Wearstler, this Hollywood Regency style boutique hotel is one of the top wedding venues in Palm Springs. Located within walking distance to all downtown has to offer, Avalon has multiple event lawns that you can utilize over the course of an entire weekend, with events in all different areas of the property. Poolside? Check. Palm tree canopy? Check. Fruit tree gardens? Check. (from VenueReport.com)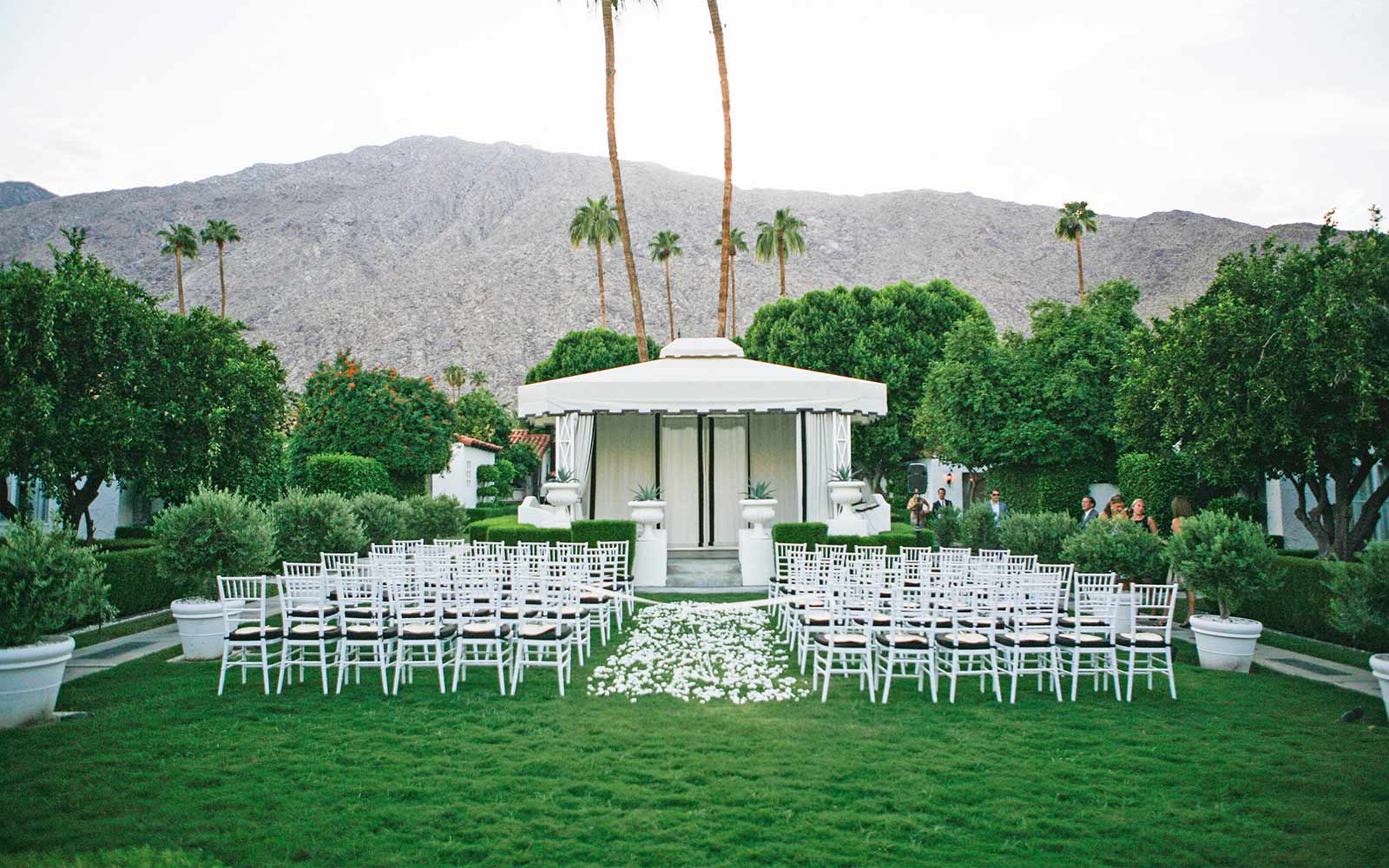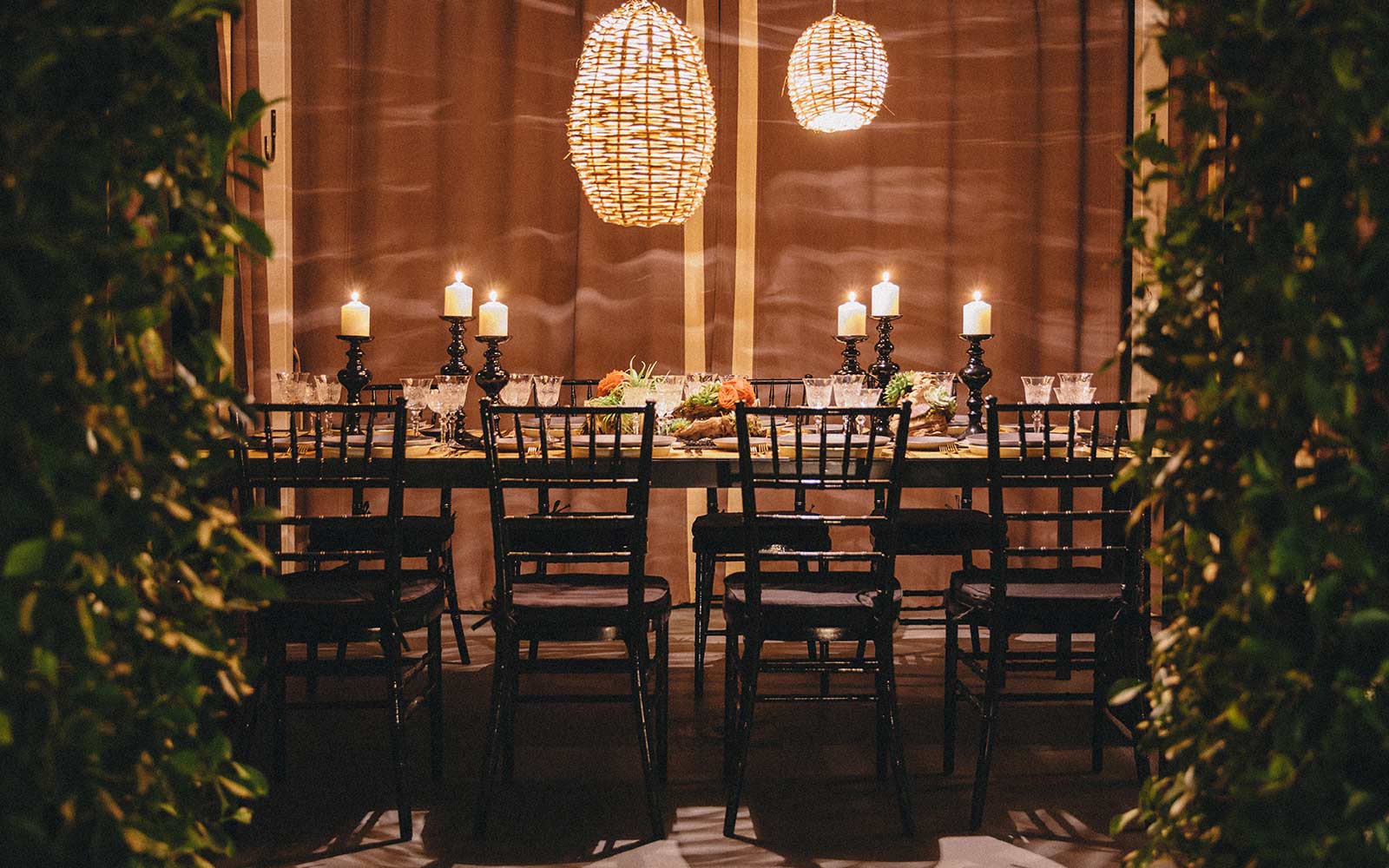 Between the futuristic architecture, chic room décor, and the most gorgeous pool in Palm Springs, this 32-room boutique hotel will most definitely have guests feeling like they've arrived in style. ARRIVE has both indoor and outdoor options for weddings and you'll definitely want to do a buyout so you can have this amazing venue all to yourselves. (from VenueReport.com)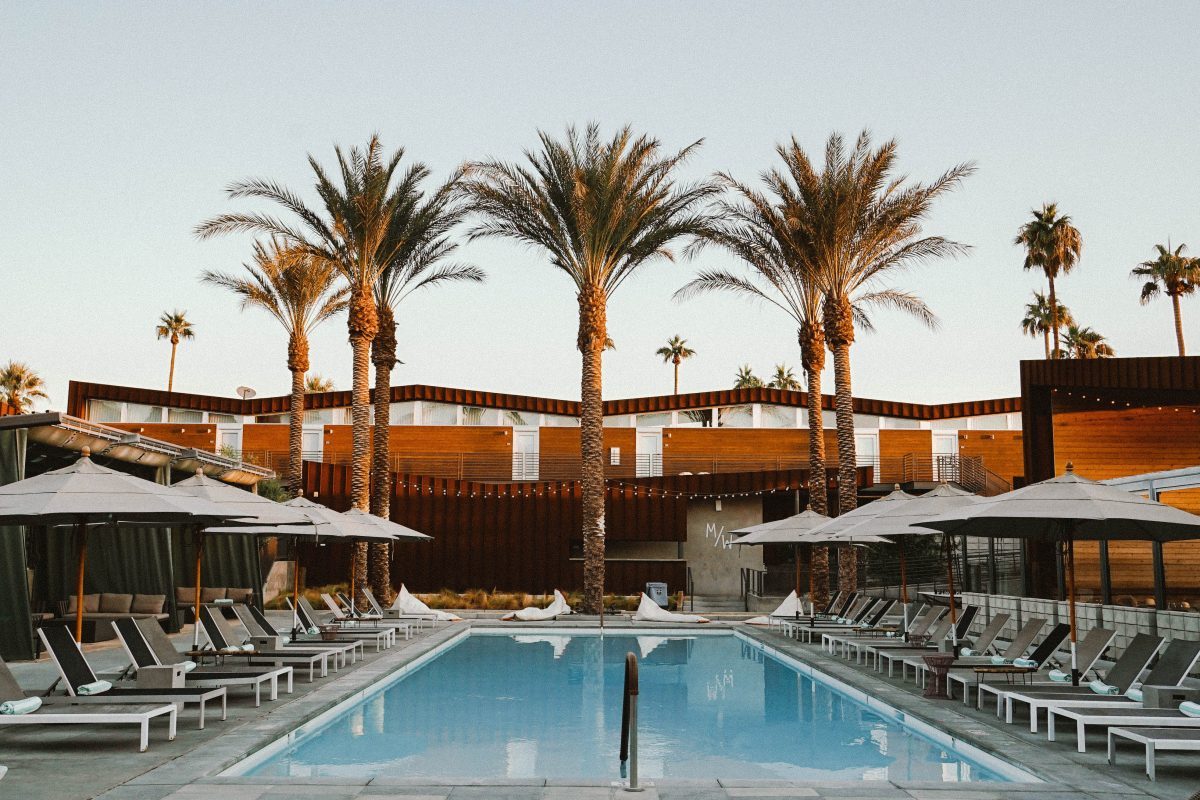 We've played many events at Spencer's and we must say, there's a lot to Within easy walking distance of fabled Palm Canyon Drive in downtown Palm Springs lies a gateway to an unspoiled wilderness: San Jacinto Mountain, whose waterfalls and treelined canyons are held sacred by the Cahuilla tribe. Ensconced at the base of this imposing natural monument is Spencer's Restaurant, a local hotspot with an award-winning wine list, picturesque grounds and a hip private event space, the Bougainvilla Room. The buildings are a tasteful interpretation of '50s modernism, and picture windows, patios and outdoor event lawns make the most of the scenic desert terrain. Spencer's shares its historic facilities with the venerable Palm Springs Tennis Club, which has been an exclusive gathering place for celebrities since its launch in the late 1940s. The Bougainvillea Room was the site of many a star-studded soirée during Hollywood's Golden Age. (Make sure to tell your guests that they're sipping martinis where Sinatra once partied!)

Spencer's has recently renovated the spacious Bougainvillea Room so that contemporary hipsters, including your own entourage of glitterati, have a fresh place to party. Located on the Tennis Club's second floor, the room is wrapped with two walls of picture windows. One side overlooks the treetops, a turquoise swimming pool, and the town just beyond. Its windows are lined with planters filled with bromeliads, ferns and other tropical foliage. The other wall of double-tall windows frames a spectacular mountainside waterfall that cascades down weathered, rocky outcroppings—a pleasant habitat for sundry birds, desert flowers, and butterflies—before flowing inside to the room's own rock pool. When decked with luminarias, the waterfall becomes the breathtaking centerpiece of your celebration.

If all this proximity to nature has you yearning for more, then step outside to the adjacent grassy bluffs. Two expansive, terraced lawns surrounded by colorful gardens let you drink in a sweeping panorama of Palm Springs: behind you, the dramatic face of the mountain burnished by the rays of the setting sun; before you, the evening lights of the city, just beginning to sparkle. What a magnificent spot for saying "I do"!
Korakia is the kind of mediterranean venue you'd expect to find in a small town in Greece, but here it sits in the middle of colorful, playful Palm Springs. This is the kind of wedding venue where time seems to stand still while vows are exchanged. Best for a crew of 130 or less, book this spot if you're looking for pure desert romance. (from VenueReport.com)
Mr. Lyons is a luxe steakhouse in the heart of Downtown Palm Springs. Known for its upscale, retro-style atmosphere, the venue can accommodate parties up to 140 for hosts who want to impress guests with the restaurants American cuisine with a modern twist.